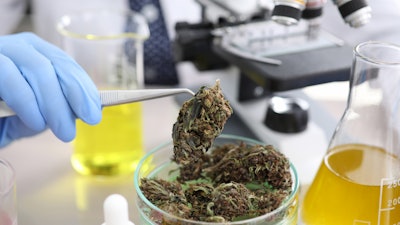 iStock
Rhode Island cannabis testing company PureVita Labs this week announced that its facility is now officially licensed by the state's health department.
The authorization allows the company to analyze cannabis and hemp samples at its 6,800-square-foot facility in West Warwick, the Boston Globe reports.
PureVita, founded by two physicians and a chemist, aspires to be the top hemp testing lab in New England, and to help improve the legal marijuana marketplace by ensuring that products are manufactured and labeled correctly. Company executives also hope to make Rhode Island's medical marijuana program a model for the nation and enable the state avoid the "shortcomings and pitfalls that have plagued other states."
"High-quality analytical laboratories are imperative to assure consumers of the accuracy of product labels, and they are the only thing that stands to prevent potentially harmful contaminated products from reaching the public," co-founder Dr. Jason Iannuccilli told the paper.