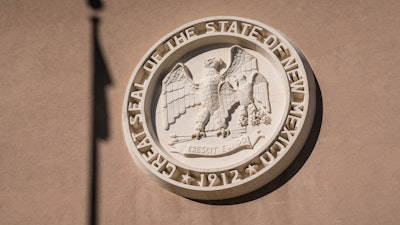 iStock
A brief, secretive application process for new cannabis licenses in New Mexico has sparked an outcry in the state's newly legal recreational marijuana sector.
According to a report from the Santa Fe New Mexican, the state health department in late June quietly began accepting applications for new licenses just days before it was scheduled to transfer oversight of New Mexico's medical marijuana program to a new cannabis regulatory agency.
The department posted a vague notice on its website June 23 that did not explicitly indicate that it was accepting applications. Two days later, an Albuquerque company named GH LLC filed a more than 700-page application, and on June 28, after a review by top officials, the department awarded a single "legacy" license to the company for a $10,000 fee.
The next day, the state's new Cannabis Control Division assumed oversight of New Mexico's medical marijuana program, and the application window closed.
Industry observers told the New Mexican that the process appeared to deliberately keep other potential applicants in the dark. The "legacy" license reportedly allows companies to vertically integrate by both growing cannabis and manufacturing cannabis products.
"This was obviously somebody making it happen for somebody else," Willie Ford, the managing director of cannabis consulting firm Reynold Greenleaf & Associates, told the paper. He called for GH's license to be suspended until an official investigation is completed.
A Department of Health spokeswoman defended the agency's online announcement and said the approval process was not out of the ordinary. GH founder Vance Dugger, who runs a group of towing and road service companies, told the paper that his company — the only one to file during the window — "submitted an application like everyone else."
New Mexico's Cannabis Control Division began accepting applications for licenses under the state's recreational program after finalizing new regulations late last month.