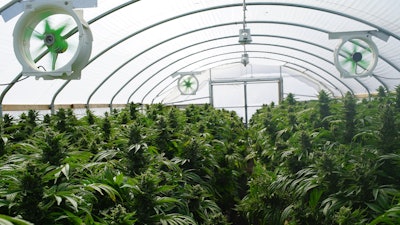 iStock
New Mexico cannabis regulators have more than doubled their proposed plant limit for marijuana growers over fears of a potential shortage.
The state Regulation and Licensing Department's Cannabis Control Division in May issued draft rules that would, in part, cap the number of plants at 4,500 per producer. Last week, however, the agency raised that limit to 8,000 plants and said producers could grow as many as 10,000 if they apply for four incremental increases of 500 plants.
The Associated Press reports that the initial proposal sparked fears of a supply shortage, particularly for those enrolled in New Mexico's long-standing medical marijuana program.
The CCD issued the draft rules under the state's recreational cannabis law, which was signed last fall and took effect late last month. In addition to the cultivation limits, the proposal also outlined a fee structure for both large and small growers and proposed guidelines for water use, limits for locating near schools or daycares, and disclosure requirements for past criminal convictions.
A hearing on the revised rules is scheduled for Aug. 6. The new state law requires the state to establish recreational sales by next April and issue licenses by next September.