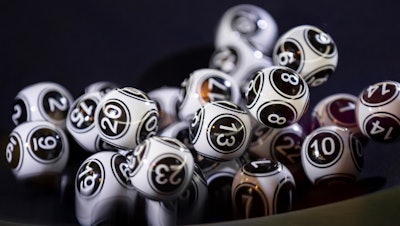 iStock
The number of medical marijuana dispensaries in Rhode Island is set to more than double after five applicants were selected through a lottery process Friday.
A blindfolded former FBI agent picked the winners' names from a borrowed plexiglass tumbler in a state office building, the Providence Journal reports. Twenty-three companies had applied for five spots.
State lawmakers in 2019 voted to expand the number of dispensaries in Rhode Island from the current three to nine. A lottery for the final spot will be held after an ongoing appeals process is concluded.
The winning applicants drawn on Friday now have three months to comply with a series of state and local regulations, according to the report. They must also pay what could be the highest license fee for marijuana businesses in the nation: $500,000.
Rhode Island's medical marijuana sector comprises more than 19,000 patients and another roughly 18,000 transactions from out-of-state customers. The state's three current dispensaries sold nearly $60 million in products during the 12-month window ending June 30.
The current and forthcoming dispensaries could also see a windfall if the state joins its New England neighbors in legalizing recreational cannabis.
The companies selected in Friday's lottery are: Green Wave CC in Foster, Pinnacle Compassion Center in Central Falls, Plant Based Compassionate Care in South Kingstown, RMI Compassion Center in Woonsocket, and Solar Therapeutics Rhode Island in Cranston.