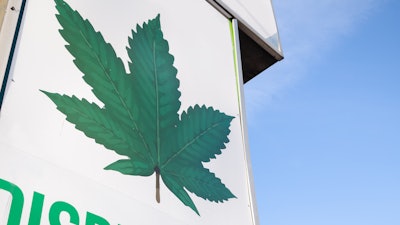 iStock
A criminal case against the founder of a Maryland medical marijuana dispensary could complicate the company's pending sale to an industry leader.
Matt Blair faces 36 federal charges, including fraud and money laundering, the Baltimore Business Journal reports.
Federal prosecutors allege that Blair was behind a $10 million scheme at his former company, compound medication firm Blair Pharmacy. He reportedly defrauded investors, paid illegal kickbacks, altered documents, and lied about both the contents of medications and about whether doctors had actually prescribed them.
Blair went on to found Blair Wellness, now one of the largest medical cannabis dispensaries in the state. Chicago-based cannabis company Cresco Labs reached an agreement to acquire the dispensary earlier this year, but it remains unclear how the federal case could impact that sale.
The Maryland Medical Cannabis Commission, which has not yet signed off on the acquisition, has the authority to revoke dispensary licenses in the event of criminal convictions or other improper activity. And although Blair's wife technically owns both the business and its dispensary license, the property could reportedly be part of a forfeiture if Blair is convicted. The government is seeking nearly $600,000 in penalties.
A trial is scheduled for January; Blair pleaded not guilty to an earlier indictment handed down in 2019.
Blair also faces a civil suit from a former employee that accused the company of wage disparities between Black and white employees, the Journal reported. The complaint also detailed a chaotic inventory system at Blair Wellness, as well as a mismanaged pandemic response. More than half of the company's staff was reportedly affected by a COVID outbreak, the suit alleged.