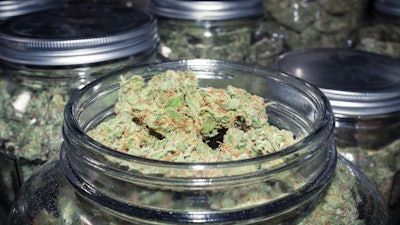 iStock
Ohio medical marijuana regulators on Monday ordered a mandatory recall of nine cannabis varieties over reports that it could contain plastic material.
The Ohio Medical Marijuana Control Program said officials received reports from dispensaries of foreign matter within the packaging of plant material sold by Akron-based Galenas LLC.
The affected products, named Blueberry Cookies Flower and Blueberry Cookies Shake, were available at 38 dispensaries throughout Ohio beginning Oct. 14.
MMCP officials advised consumers who purchased recalled products to stop using it and return unused product — which would not count against state possession limits — to the dispensary where it was purchased. The agency said it had not received any reports of adverse reactions from consumers, and that the affected plant material previously passed all testing.
The agency said its investigation is ongoing and that it would issue an executive summary of the probe after its conclusion.