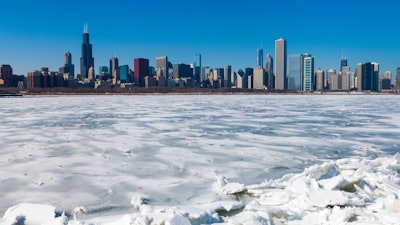 iStock
Illinois' recreational marijuana sector set a new monthly sales record last month to close out a calendar year that doubled the previous year's totals.
The Chicago Tribune reports that the state's 110 dispensaries sold more than 30 million adult-use cannabis products last year, amounting to $1.38 billion in sales. The final total was more than twice the $669 million sold in 2020, the first year of Illinois' recreational cannabis program.
State officials said out-of-state customers were responsible for nearly one-third of the program's recreational revenue.
Totals from the state's medical cannabis transactions were not yet available for December, but the Tribune reported that the state was on pace for nearly $1.8 billion in sales of both medical and recreational marijuana. Overall sales were just more than $1 billion in 2020.
For December, the state recorded $138 million in adult-use sales, up 14% from the previous month and besting the previous record, set in July amid the return of the Lollapalooza music festival to Chicago.