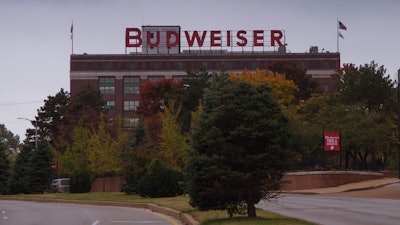 iStock
A cannabis-infused beverage partnership between a major Canadian cannabis producer and the world's largest brewer has ended after two years.
Tilray and AB InBev announced the agreement in the weeks after recreational marijuana became legal in Canada in late 2018. Each company committed $50 million to evaluate beverages infused with cannabis compounds in the Canadian market. The companies also established a joint venture known as Fluent Beverage Company — led by Canadian AB InBev subsidiary Labatt and Toronto-based Tilray subsidiary High Park — that debuted a line of CBD-infused beverages in late 2019.
MJBizDaily, citing an initial report from Just Drinks, reports that Tilray disclosed the end of the partnership in a regulatory filing early this week.
A Labatt spokeswoman told the publication that Fluent would become the brewer's wholly owned subsidiary, and that Tilray would be a co-manufacturing partner for the business. She wrote in an email that Fluent remains committed to commercializing CBD-infused, non-alcoholic beverages in Canada and that the corporate changes would not make a significant impact on its day-to-day operations.
Tilray wrote in Monday's filing that it had retained the manufacturing equipment for CBD- and THC-infused beverages, as well as secured "a royalty-free, perpetual, worldwide license to utilize the technology" developed by the joint venture.