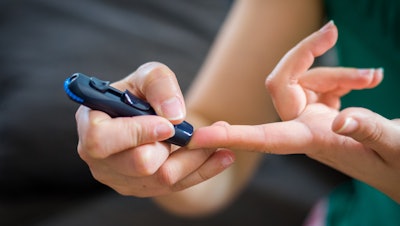 iStock
Curtin University and Perth-based company Little Green Pharma Ltd. have joined forces to explore the use of medicinal cannabis treatment options for obesity and related health issues.
The research, led by Professor Marco Falasca from Curtin's Medical School, will aim to identify one or more combinations of cannabinoids that may produce effects in the gastrointestinal tract to induce a feeling of fullness and a decrease in appetite, potentially leading to weight loss and even diabetes reversion.
Professor Falasca said the research could be a game-changer for those struggling with obesity and type 2 diabetes.
"I am delighted to start this collaboration with LGP and very thankful for having the opportunity to expand my research in the field of medicinal cannabis in relation to obesity and gastrointestinal diseases," Professor Falasca said. "Obesity has reached epidemic proportions globally with at least 2.8 million people dying annually as a result of being overweight or obese and current drug treatments have significant adverse side-effects and need to be injected by patients.
"Some of the more than 100 cannabinoids present in the cannabis plant cannabinoids have been shown to have therapeutic potential for obesity. Our research will seek to unlock further understanding of the role these cannabinoids can play in regulating gut function, their mechanism of action and optimal dosing for therapeutic effect to help weight loss."
It is anticipated that the research findings will allow Curtin and LGP to move to the next phase of testing these drugs in human trials. LGP Head of Research and Innovation Dr. Leon Warne said LGP will fund the study in three stages, with the final stage anticipated to be completed by February 2023.
"LGP is excited to commence this investigation into a novel proprietary treatment option for obesity and related diseases," Warne said. "Supporting this type of research, which studies the use of medicinal cannabis in difficult to treat conditions, is a cornerstone of our business and key to our R&D strategy."