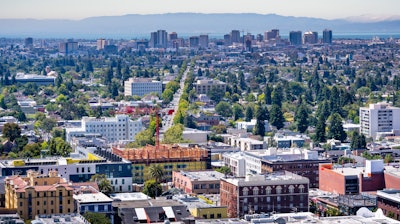 iStock
LOS ANGELES — Nugg Club, the nation's first cannabis subscription box, announced Thursday that it will be rolling out memberships to the full Bay Area over the next three to four weeks.
Users who aren't in the initial zones may join a waitlist and be notified when Nugg Club is available in their area.
Nugg Club was founded to solve the time-consuming, expensive and hard to navigate cannabis consumer experience. With hundreds of brands and tens of thousands of products in California, there are just too many options for anyone to possibly try them all in any coherent manner. Nugg Club provides a time-saving, personalized and affordable retail experience by empowering cannabis lovers to explore top brands delivered to their door at 50-60% below dispensary prices.
"Nugg Club curates the top California cannabis brands to provide consumers a full spectrum of products at more affordable prices," said Alex Milligan, co-founder and chief marketing officer of Nugg Club. "We are thrilled to bring Nugg Club into the full Bay Area. Consumers appreciate the care and thought that our team puts into each selection and enjoy the opportunity for discovery that the boxes provide. With so many new and renowned offerings on the market, Nugg Club helps consumers find their new beloved brands while also allowing them to get their favorites repeatedly at a discount through our wholesale add-ons menu."
Because of the huge discounts offered from elite brands, there are limited membership spots and only several hundred new spots are made available each month per region. To join the waitlist and earn priority access and deals when Nugg Club launches in their region, interested individuals can visit https://nuggclub.com/waitlist.