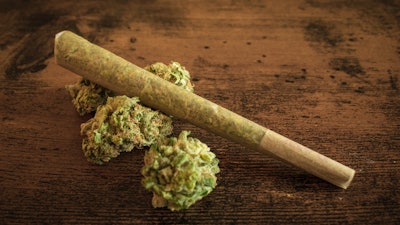 iStock
Casterion, a new cannabis consumption lounge partnership, investment and management group, announced plans for "premium immersive cannabis lounge experiences" in West Hollywood, San Francisco, Las Vegas, Miami, New York and Barcelona.
The company said it plans to offer a social cannabis consumption venue that can function as a virtual home, office or social and networking destination.
"As more states are legalizing recreational cannabis, many focus on retail and processing and cultivation… I am excited to work with a team to develop a safe, exciting, vibrant, social space for consumers," said co-founding partner Cameron Forni. "Who better to partner with than a team that understands luxury, cannabis and media - together we are going to set the standard in Consumption Lounge experiences across the globe."
Casterion's leadership team includes Forni, who helped launch Select Oil in 2016 and recently founded Hyperscale Ventures to invest in cannabis businesses; Frank Orenstein, who previously served as executive vice president of business development for the Four Seasons brand; and Jonathan Eisenberg, a former managing director for Citicorp Capital and a former partner of Tress Capital, a cannabis private equity group. Eisenberg is currently chairman of Grownetics, a cannabis cultivation analytics company; board member of C2U, a cannabis cultivar branding platform; and a board member of the Resource Innovation Institute, a USDA funded not for profit setting benchmarks for CEA (Controlled Environment Agriculture).