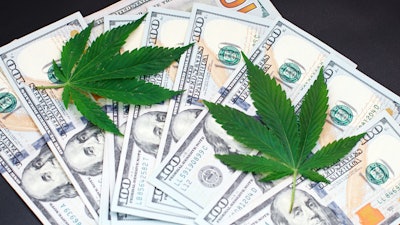 Akerna
Akerna today announced that cannabis sales on April 20, 2022 (420), broke all previous cannabis retail records, amassing $154.4 million in adult-use and medicinal sales.
The previous high was set on 420 last year, when sales brought in nearly $112 million. Sales in 2022 experienced 38.1% growth over last year. Over the long holiday weekend, from Friday, April 15, 2022 through Wednesday, April 20, sales reached $485.3 million.
To put that into perspective, the Iowa Alcoholic Beverages Division recently reported the state's largest year of liquor sales ever, which surpassed $400 million for the first time. The U.S. cannabis retail industry brought in more sales in just six days than Iowa did for liquor sales in a record-breaking year.
Retail sales for female shoppers also continue to trend up as women accounted for more than 40% of total 420 sales for the first time on record.
420 By the Numbers:
Category sales:
Flower – 48.11%
Cartridge/Pens – 31.66%
Concentrates – 11.63%
Infused Edibles – 6.87%
Infused Non-Edible – 0.71%
Non-Medicated – 1.01%
Sales by demographic:
Men - 59.93%
Women - 40.07%
Sales by age groups:
Under 30 – 28.38%
30-40 –30.43%
40-50 – 19.92%
50-60 – 11.49%
Over 60 – 9.78%