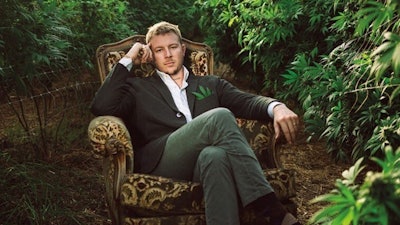 CNW Group/Halo Collective Inc.
Halo Collective has signed a letter of intent and entered into exclusive negotiations to acquire Phytocann Holdings, a European wellness CBD company. Thelanned acquisition would add revenue, EBITDA, geographic diversification and a CBD-based product lineup to Halo when closed. Halo is proposing to acquire Phytocann through a wholly owned subsidiary to be formed by Halo, in Ontario, Canada; Phytocann International Holdings. PIH is the planned vehicle for all of Halo's remaining non-THC assets anchored by Phytocann.
Alexandre-Henri Lacarré, the founder of Phytocann, is expected to lead PIH as its CEO upon closing of the proposed acquisition.
Halo is expecting to form PIH under the laws of Ontario, Canada, and to transfer all CBD beverages, candy, dissolve strips, U.S. distribution agreements, and any other non-THC product assets of Halo to PIH, subject to Phytocann's approval and due diligence. As a result, PIH will be 100% held by Halo. PIH would then acquire 100% of the business and assets held directly or indirectly by Phytocann.
"The potential acquisition of Phytocann is a cornerstone of our shareholder value enhancement strategy," said Kiran Sidhu, Halo's Chief Executive Officer. "Phytocann brings multiple, premium-branded CBD products that complement Halo's existing wellness offerings developed for the United States market. In addition, we see meaningful synergies with Halo's recent acquisitions of Dissolve Medical, H2C Beverages, Simply Sweet Gummies, and Hushrooms. Halo's distribution agreement with Sway Energy is also expected to be contributed. Importantly, the addition of Phytocann's high-margin CBD business is projected to be immediately accretive to Halo's bottom line. We believe that by separating the THC and non-THC businesses, we can significantly enhance value creation for all of Halo's stakeholders. We expect PIT to follow a similar path to Akanda."