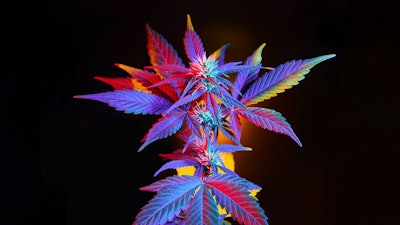 iStock
An armored car company has settled its lawsuit against the San Bernardino County Sheriff's Department, which it accused of illegally seizing more than $1 million in cash being transported for medical marijuana dispensaries.
According to the San Bernardino Sun, the lawsuit settlement comes after Empyreal last month dismissed the Department of Justice, the FBI and the Drug Enforcement Administration from the lawsuit after the federal agencies returned the money that was seized. Now, the sheriff's office has also dropped any claim to the money.
"Both parties understand that each were acting in good faith when the stops were conducted and have come to an understanding that will enable both sides to move forward amicably. Both sides also acknowledge that Empyreal is part of the solution to help with financial transparency and that San Bernardino deputies are not highway robbers as previously reported in the media," the department said in a statement.
"Empyreal, our financial institution clients, and their state-licensed cannabis customers operate within the law, which is why we chose to bring a legal challenge to the seizures in San Bernardino County," said Empyreal Chief Executive Officer Deirdra O'Gorman in a statement. "Now that the funds have been returned and after meeting with the sheriff, we are confident that we can continue serving state-legal businesses without future disruptions."