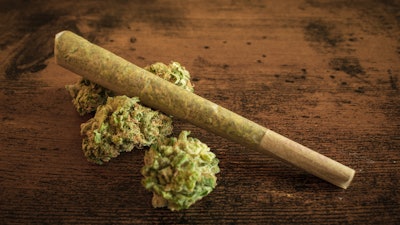 iStock
Washington State said that certain Liquor and Cannabis Board (LCB) allowances put in place to support licensees temporarily due to the impact of COVID are expiring soon.
Starting June 1, 2022, cannabis retailers in the state will no longer be able to offer curbside pick-up. The allowance was originally put in place to promote social distancing and the LCB temporarily expanded curbside sales beyond qualified medical patients to allow sales to all adult customers.
Allowances for walk-up windows for recreational cannabis dispensaries and the ability to sell or give away free hand sanitizer and face masks are also due to expire.
However, the LCB will continue relaxing enforcement of laws involving the prohibition of minors being present on premises of licensed marijuana producers/processors in limited circumstances. Those allowances will stay in place at least until September 30, 2022.
The temporary allowance was put in place to accommodate families that have been impacted by school closures. The LCB said it will continue to not enforce the provisions for families who have children under the age of 16 on the licensed premises, so long as the following conditions are met:
The person under 16 years of age is a child or grandchild of the licensee,

The person under 16 years of age is not engaging in any work or act of employment for the licensed business,

The person under 16 years of age does not possess any products associated with the production, processing, or sales of marijuana.