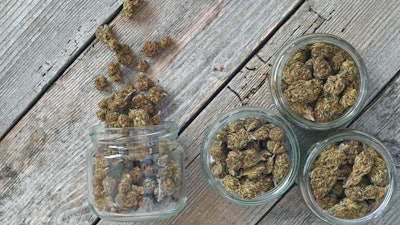 iStock
A cannabis retail operation in Massachusetts has been ordered to pay back $33,000 in tips it unlawfully withheld from employees.
According to Abington News, Bud's Goods & Provisions and its CEO, Alex Mazin, violated state laws that prohibit retailers from withholding any portion of tips given to staff.
The story was originally reported by Grown In.
"Every employee in Massachusetts is entitled to workplace benefits and protections, which is why our office's Fair Labor Division works actively to protect earned wages, hold employers accountable to our laws, and inform and educate businesses about their obligations," said a spokesperson for the Attorney General told the publication. "We are committed to ensuring a level playing field for honest employers and a fair environment for workers."
According to Worcester Business Journal, an investigation led by the Attorney General's office revealed that cash tips were being taken and used to buy food for employees or to purchase store credit for employee's to use at Bud's. The incidents occurred at the company's Worcester and Abington locations between March and December 202.