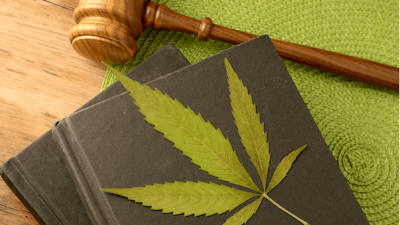 iStock
MediPharm Labs has been awarded a favorable summary of judgment in the Ontario Court of Justice in connection with a supply agreement dispute in the amount of CAD $9.8 million ($7.6 million).
On January 24, 2020, MediPharm Labs filed a claim against one of its long-term customers of cannabis concentrates. The claim related to, among other things, the payment of outstanding amounts due to the company for products shipped to and received by the customer and deposits owed to the company for committed amounts not yet shipped.
On February 26, 2020, the defendant in the claim filed a statement of defense and counterclaim. The Ontario Court of Justice has dismissed this counterclaim.
MediPharm said the summary judgment and subsequent payment, and recent conditional sale of the Company's Australian facility, will add more than CAD $16 million ($12.5 million) in cash, strengthening the balance sheet.
"In the early days of the nascent cannabis industry many companies faced risks in collecting large receivables. This summary judgement will allow us to collect this $9.8M, which will dramatically strengthen our balance sheet. MediPharm now has many customers across multiple channels and our accounts receivable are healthy. The collection of this cash will significantly improve MediPharm's cash position and give us flexibility to consider M&A opportunities," said MediPharm Labs CEO David Pidduck.