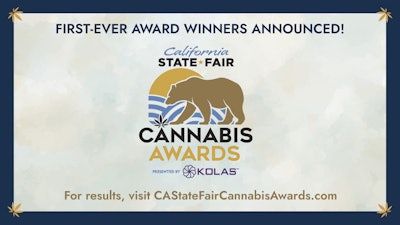 CA Cannabis Exhibit
The California Cannabis Exhibit, designed to celebrate California's cultivators and honor the history, craft and story of California cannabis today, will open to the public at the CA State Fair & Food Festival on Friday, July 15 and run through Sunday, July 31. This first-of-its-kind exhibit will take fairgoers 21 and older on an educational journey about the cannabis plant as well as the history and pioneers of cannabis in California. Exhibitors, speakers, and farmers will be on hand to bring this vibrant industry display to life. (The exhibit prohibits the consumption and sale of commercial cannabis products.)
The CA Cannabis Exhibit will be hosted indoors, occupying a 7,500-square-foot special event space within Expo Center Building One. Exhibit features include:
Learn About the Plant – Large format infographics and monitors, and award-winning cultivators will be on display so attendees can discover and learn about the cannabis plant, history, and its community.
Historic Awards – A centerpiece will showcase the 60 award winners of the first-ever CA State Fair Cannabis Competition. More than 300 entries were evaluated for this science-based competition. Farmers will be on hand to discuss how genetics, cultivation terroir, and more come together to create a "Best in California" winner.
Educational Opportunities – More than 50 expert speakers, panel discussions, and documentaries to educate attendees on topics including aging with cannabis; equity and inclusion; and more.
Relax and Browse – Kick back in the KOLAS Lounge and learn from experts, browse books in the cannabis and hemp bookstore and enjoy a refreshing Lehua Brands (THC-free) slushie or tonic water made with plant-based terpenes from some of the award-winning flowers.