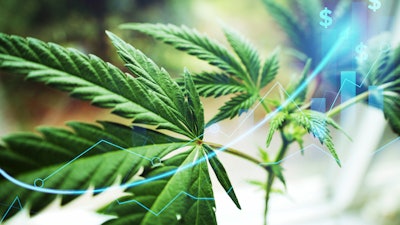 iStock
Tilray, a cannabis company with operations in Canada, the United States, Europe, Australia, and Latin America, has been downgraded after giving up some market share during the past quarter.
According to MarketWatch, Benchmark analyst Mike Hickey shifted the company to sell following a disclosure that its retail market share in Canada fell to 8.3%.
"We are not convinced 'corporate cannabis' can create compelling products or brands in Canada," said Hickey. "We estimate TLRY is also losing market share in pre-rolls and vapes, a category it was highlighting strength in the prior quarter."
Tilray this week reported results for its fiscal 2022 including a net loss of $434 million for the year including a non-cash impairment of $395 million in the fourth quarter.
"Over the past year, we have accelerated the optimization of our operations and sharpened execution against our most profitable core business opportunities in medical, adult-use, wellness, and beverage-alcohol across Canada, Europe, and the U.S. At the same time, we accelerated our growth potential through tactical execution and strategic initiatives that enable accelerated revenue growth through improved cultivation, brand building, and distribution," said CEO Irwin Simon. "These actions should also contribute to bottom-line performance improvement through production efficiencies and cost reductions. The outcome of this work is that we have driven top line growth across our markets, significantly improved our operating performance, and strengthened our balance sheet."