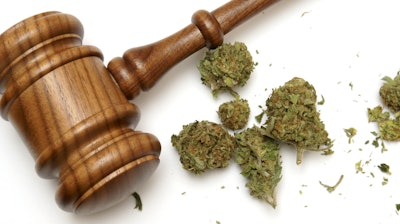 iStock
Jushi, a vertically integrated, multi-state cannabis operator, said it has entered into a confidential settlement agreement with Curaleaf Holdings.
The dispute is tied to an apparent breach of an employment agreement by Jushi's former Chief Financial Officer, Ed Kremer, who has now officially joined Curaleaf as CFO.
Under the terms of the settlement agreement, Kremer reaffirmed and agreed to abide by his other continuing obligations to Jushi under the terms of his employment agreement in exchange for a limited waiver of his non-compete to allow him to accept employment with Curaleaf. In addition, Curaleaf has made certain commitments to strengthen the commercial relationship between Jushi and Curaleaf.
"We are pleased to resolve this matter promptly and reach an amicable agreement which strengthens our commercial relationship with Curaleaf," said Jushi CEO Jim Cacioppo. "This agreement strengthens some of our core markets and gives us access to an even greater group of consumers across our footprint."