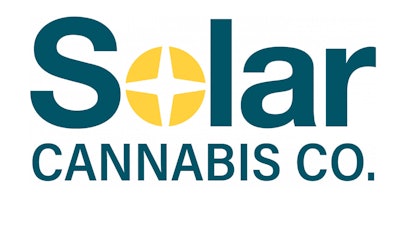 Solar Cannabis Co. this week announced its inaugural "Solar Invitational" Disc Golf Tournament and Cannabis Industry Networking Event at Maple Hill in Leicester, MA on Thursday, Sept. 15, 2022, from 2-8 p.m.
Solar is a vertically integrated cannabis operator in Massachusetts. The "Solar Invitational" will be a cannabis industry disc golf tournament held at Maple Hill, the world's top-rated course. The event will welcome all industry operators, vendors and advocates to partake in a scramble-style tournament while enjoying a cannabis-friendly environment with a variety of local food and beverage vendors and live music.
"We couldn't be more proud to bring a first-of-its-kind event centered around disc golf and cannabis to the greater Worcester community," said Edward Dow, CEO of Solar Cannabis Co. "We wanted to create a unique experience that would be inclusive of all operators, vendors and supporters within the cannabis industry and build it around a day of fun and competitive disc golf play."
The inaugural Solar Invitational is aimed to defy the stereotypical corporate outings and B2B networking events. Competition play is a mixed foursome comprising 18 total teams on Maple Hill's intermediate "reds course." There will be no shortage of opportunities to engage with high-minded individuals from all areas of the industry.
"I really believe there's a distinct connection between cannabis and disc golf," said Dow. "We want everyone that will be attending to enjoy a relaxed, cannabis-friendly environment with great vendors, food and drink and live entertainment. Even if they choose to not participate in the tournament, they're going to have a great time and leave with some new connections within the industry."
Those who wish to participate in the Solar Invitational disc golf tournament, inquire about sponsorship, or become a vendor can learn more here: https://drive.google.com/file/d/1hYCTpcuR1NCapia2xdGgEigLSnV00Z-P/view.