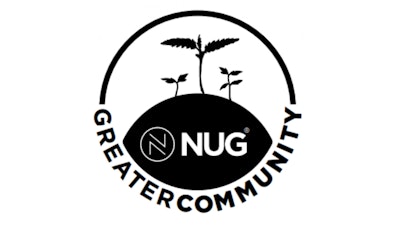 NUG, a vertically-integrated California cannabis company, today launched a new program that deepens the company's commitment to social equity and community.
The NUG Greater Community Program lifts up underrepresented brands in cannabis committed to community reinvestment and engagement, normalization of the cannabis plant and social justice.
The goal is to create consistent retail sales through merchandising and promotional support throughout the growing NUG network for brands owned and operated by individuals from communities that do not have adequate representation in the cannabis industry.
"We are excited to launch this effort that builds on our commitment to normalize the cannabis experience through support of social equity and community reinvestment," said NUG CEO John Oram, in a statement. "It is important for us to continue to find new ways to support the greater equity community - that includes how we help support success and greater sales from the shelves of our NUG stores."
The program is open to all underrepresented brands in California. Brands interested in participating in the program can apply online.
For more information on the inaugural NUG Greater Community brands, visit https://www.nug.com/greatercommunity.