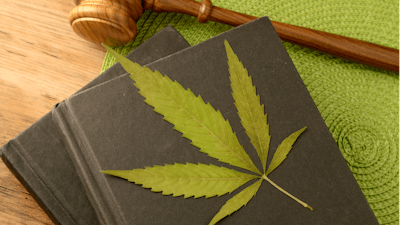 iStock
Verano's planned deal to acquire Goodness Growth, an acquisition that would have formed a massive multi-state cannabis operator, will no longer happen.
Verano today announced that it had terminated the agreement, a decision it said was based upon Goodness Growth's breaches of covenants and representations in the agreement.
"We believe the decision to terminate this arrangement agreement was in the best interest of Verano and our shareholders," said Verano CEO George Archos in a statement. "As we work through the termination process, we expect to provide additional commentary."
As a result of the termination, Verano said it's pursuing a termination fee totaling approximately $14.87 million plus the reimbursement of transaction expenses up to $3 million.
In a separate news release filed almost immediately after, Goodness Growth refuted Verano's claims and said the company has no legal basis for terminating the agreement. The company acknowledged that the transaction will no longer proceed and said that it would begin legal proceedings to seek damages against Verano.
"Goodness vehemently denies all of Verano's allegations and has complied with its obligations under the Arrangement Agreement in all material respects at all times. Verano has no factual or legal basis to justify or support its purported grounds for termination of the Arrangement Agreement," the company said. "Goodness believes that Verano is repudiating the Arrangement Agreement to avoid fulfilling its obligations thereunder after Goodness refused Verano's request to reduce the agreed-upon consideration payable by Verano under the Arrangement Agreement."
The termination derails an acquisition that would have created one of the largest cannabis MSOs. According to Verano's original announcement in February 2022, the deal would have expanded its footprint to span 18 states, with active operations in 15, including 17 cultivation facilities totaling 1.3 million square feet of cultivation capacity and 111 active dispensaries.