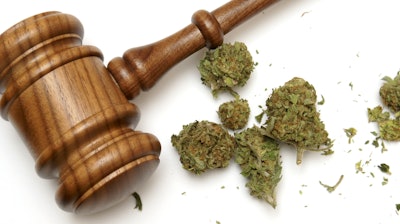 iStock
Mission Green, an initiative of the Weldon Project (TWP), announced the filing of a clemency petition for Parker Coleman, Jr., who is currently serving a 60-year federal sentence for marijuana-related offenses. This filing along with several other petitions comes on the heels of President Biden's historic mass pardon of anyone previously convicted on a federal charge of simple possession of marijuana.
Supported by Glass House Brands, Mission Green is working with the Academy for Justice to submit clemency petitions with the hope that the President will follow through on his promise to release those convicted of non-violent marijuana offenses. The submission for Coleman is part of a new campaign, the Cannabis Clemency Initiative, that seeks to help people still incarcerated on marijuana charges, beginning with those locked up in federal prison. The Initiative brings together criminal justice scholars and reform advocates to achieve its ambitious goals.
The petition urges the President to commute Mr. Coleman's sentence, an act that would be a "powerful, tangible step in affirming the President's commitment to ending federal incarceration for non-violent marijuana offenses."
"Parker Coleman, a young African-American man, is currently serving a 60-year federal prison sentence for non-violent marijuana distribution—that is, de facto life imprisonment of a person of color for conduct now authorized under state laws across the nation and openly pursued as a business by the multi-billion dollar cannabis industry. Mr. Coleman's sentence is not only a troubling example of racial and class disparities in federal drug enforcement, it's excessive compared to the terms imposed in related cases or that would be imposed in state court today. His effective life sentence is also inconsistent with recent reforms in law and policy, as well as a sea change in public opinion, all of which point away from incarcerating people like Mr. Coleman for non-violent drug offenses and toward a non-punitive approach to marijuana. Despite the injustice of his sentence, Mr. Coleman has worked hard on rehabilitation and self-improvement. His successful record while incarcerated, along with a strong support network of family and friends, make Mr. Coleman an ideal candidate for clemency relief from an excessive and unjust sentence."