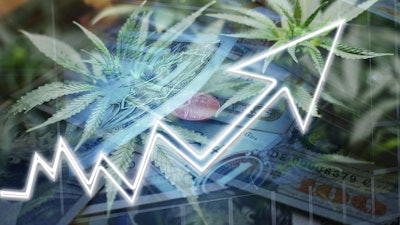 iStock
Agrify, a provider of cultivation and extraction solutions for the cannabis industry, today announced that it has received written notice from The Nasdaq Stock Market informing the company that it has regained compliance with Nasdaq's minimum bid price listing requirement.
The company has satisfied the terms for continued listing on the Nasdaq Capital Market by complying with the minimum bid price requirement of $1.00 per share under Nasdaq Listing Rule 5550(a)(2). Accordingly, Nasdaq has advised that the matter is now closed.
The company believes the completion of its reverse stock split and subsequent reattainment of compliance with Nasdaq's listing requirements enables the company to potentially achieve several important corporate objectives, including but not limited to, the ability to augment Agrify's visibility within the investment community, broaden its shareholder base, and meet certain security eligibility criteria for consideration for inclusion into market-wide and cannabis sector indices.