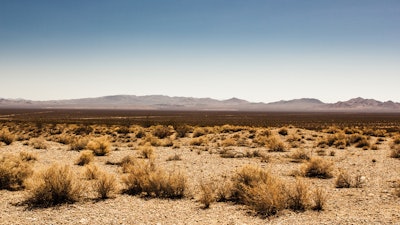 iStock
A massive new cannabis business complex is likely heading to California's Mojave Desert.
According to SFGate, the Barstow City Council has approved the 23 licenses for the businesses that will inhabit the former outlet mall. The "cannabis super center" will house multiple cultivation and retail operations. In all, the initial plans for the mall's 24 buildings include 20 cannabis farms, six distribution companies, four manufacturing companies and two retail dispensaries.
As the report points out, the developers said the complex could eventually include consumption lounges and a cannabis museum.