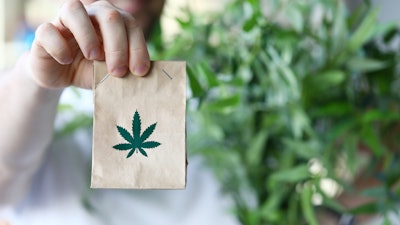 iStock
Springbig, a provider of SaaS-based marketing solutions, today introduced a new integration with Flowhub, a cannabis software company for dispensaries. The company's latest feature uses Flowhub's Maui to simplify the checkout process, allowing customers to track their rewards on the go or in store.
Springbig and Flowhub's two-way integration is immediately available to all dispensaries using both platforms and to current and incoming springbig loyalty members. The collaborative feature eliminates the need for customers to use their phones at checkout to redeem or track their rewards and offers. Instead, budtenders and dispensary employees can redeem springbig rewards for customers through point of sale. Additionally, budtenders and dispensary employees will have the ability to enroll customers in the loyalty program at checkout. The integration simplifies the rewards experience for budtenders and loyalty members and allows customers to interact with the rewards program however they choose. Customers also have the autonomy to track and engage with the rewards program through their personal devices when they are on the go and in the dispensary.
Flowhub Maui is a cannabis software performant solution focused on helping cannabis retailers increase profits, operate more efficiently, and create superior customer experiences. Based on benchmark data from live customers, the platform is more than 20x faster than Flowhub's legacy application. The platform's speed and advanced technology allow retailers to operate smoothly and rapidly develop products that enhance the cannabis space.
Flowhub is the latest company to collaborate with springbig to introduce a forward-thinking integration for cannabis retailers and consumers. Previously, the Company partnered with KORONA POS to launch a bidirectional integration allowing merchants to apply and award loyalty offerings directly from KORONA POS at checkout.