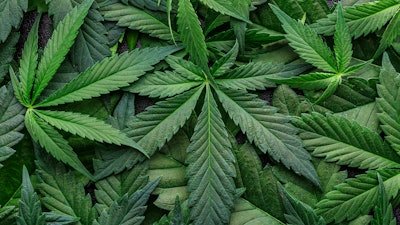 iStock
The Cannabis Regulatory Agency (CRA) is committed to continuous improvement as well as transparency and communication with Michigan's cannabis industry stakeholders. To that end – and after discussion with the CRA's Diversity Equity and Inclusion Workgroup – the CRA and Gov. Gretchen Whitmer announced today a new process for Michigan's social equity businesses to voluntarily identify themselves on the CRA's website.
"Michigan's cannabis industry supports thousands of jobs and drives economic growth," said Governor Whitmer. "I am grateful to the CRA for continuing to improve relations with stakeholders in this industry and offering a new process for businesses to identify themselves as social equity licensees. Together, we are going to grow our economy while improving the lives of those who were unfairly targeted by racially biased, unequal enforcement of cannabis use in the past."
"Being able to identify and support social equity businesses has been requested in many of my discussions with industry stakeholders and I'm proud of our social equity team at the CRA for finding a way to make this happen," said CRA Executive Director Brian Hanna. "This new voluntary opt-in process allows the CRA to highlight the businesses who have qualified as licensees through our social equity program."
The Verify a Cannabis Business License in our Database and the Locate a Cannabis Businesses on an Interactive Map tools are used by the public to locate licensed marijuana businesses in Michigan. Soon, this new additional filter will allow the public to identify those licensed social equity marijuana businesses who opt-in to these CRA website search tools.
Adult-use social equity businesses who wish to share their social equity status with the public and be added to the search tools on the CRA website can do so by completing the Consent to Publish Marijuana Business Social Equity Program Status form and emailing it to [email protected]. As social equity businesses fill out the forms and submit them to the CRA, the database and the map will be populated and updated to reflect the new filter options and the businesses that have opted to participate.