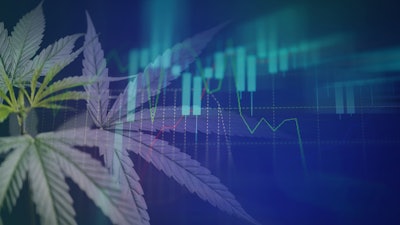 iStock
Atlas Global said will cease operations at its facility in Gunn, Alberta and liquidate the assets of its direct and indirect wholly-owned subsidiaries operating the site. Approximately 50 employees have been impacted by this decision.
All packaging activities have been relocated to the Company's facility in Chatham, Ontario, which now serves as the Company's Canadian hub for the processing of domestic and EU GMP flower and oils for international markets, enabling centralized manufacturing and maximizing production capabilities.
Also, in connection with the transition of operations to Ontario, the Company's recent acquisition of GreenSeal which produces 3,500 kg annually of cannabis products, will support the production and distribution of brands domestically and internationally. GreenSeal's nursery program will continue to expand Atlas Global's genetics and innovation pipeline for new product development.
Since commencing trading on the CSE in January 2023, the Company completed the acquisition of GreenSeal on April 28, 2023, a GACP & CUMCS certified indoor growing facility located in Stratford, Ontario and entered into binding agreements (collectively, the "Acquisition Agreements") for the acquisition of controlling interests in 6 pharmacies in Israel, as well as to acquire a trading house in Tel Aviv, which will be leveraged as an export distributor for all medical pharmacies.
After an end-to end review of its global operations, including the anticipated impact of these acquisitions on operations, Alvarez & Marsal Canada ULC was engaged as financial advisor to Atlas Biotechnologies Inc., a direct wholly owned subsidiary of Atlas Global, and Atlas Growers Ltd., an indirect wholly-owned subsidiary of Atlas Global and the operator of the Gunn, Alberta facility (together, the "Atlas Subsidiaries").
Based on that financial analysis and after careful consideration of available alternatives, the Atlas Subsidiaries' cash positions, forecasted revenue and expenses, scheduled debt payments and demands for payment received from creditors and the operational capabilities of Atlas Global's other business units in Ontario, it was determined to be in the best interests of the Atlas Subsidiaries and Atlas Global as a whole to liquidate the assets of the Atlas Subsidiaries, through a court-supervised process, in an orderly fashion so as to maximize recoveries for all affected stakeholders. The Atlas Subsidiaries are currently in discussions with their senior lender, with whom the Atlas Subsidiaries are working cooperatively, to determine the nature of the proceedings that will be commenced to effect this orderly liquidation.