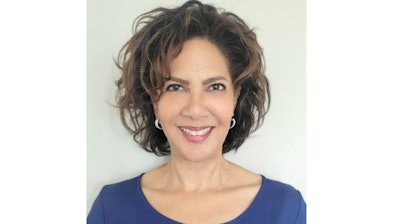 Hemp Industries Association
The Hemp Industries Association (HIA), a trade association for hemp businesses and farms, today announced the appointment of Cynthia Cabrera as chair of the Cannabinoids Council.
Cabrera, an HIA director and chief strategy officer of Hometown Hero CBD, will lead the members-only working group in addressing key needs in the hemp cannabinoids industry, including elevating standards and processes, educating consumers and retailers, advocating for science-backed regulations, advancing best practices and conducting research.
"HIA has been defending hemp against government overreach for nearly thirty years, and with a fierce and effective advocate like Cynthia taking over the Cannabinoids Council, the association is certain to continue to be a driving force for sensible and science-backed hemp regulations," said Mike Lewis, president of the HIA.
The Cannabinoids Council chair is reserved for a board member with expertise in hemp cannabinoids policy and regulations. Cabrera brings more than a decade of experience in the hemp and cannabis sectors, as well as a track record of operational expertise, coalition building and industry advancement.
In addition to her other responsibilities in her role at Hometown Hero CBD, Cabrera leads local and national advocacy efforts for the veteran-supporting cannabusiness of hemp-derived THC and cannabidiol-based products.
Prior to her appointment to the Austin-based manufacturer, Cabrera established the Cating Group, a consulting and business management firm focused on emerging industries, such as hemp and medical marijuana. Previously, she served as executive director of the Smoke-Free Alternatives Trade Association.
"It's an honor to be appointed chair of the Cannabinoids Council and I look forward to working with the group and association members to craft and implement strategies that advance HIA's mission," said Cabrera. "We also must continue to fight against government overreach while advocating to keep hemp legal at the federal and state levels, and push initiatives that support and expand the growing hemp industry, which provides countless economic and social benefits."
Cabrera is the second to chair the council and replaces fellow HIA Director Jennifer Knaack, who stepped down after a two-year stint. Cabrera will serve in the role concurrent with her three-year term on the association's board of directors.
As part of her appointment, Cabrera will play a key role at HIA's 27th annual conference August 28-30, 2023 at the DoubleTree by Hilton in Austin, Texas. The three-day conference will feature two days of presentations and panel discussions by expert speakers, and one day that includes excursions to a local hemp processing facility, a "climate-smart" farm with fiber crops and a hempcrete building workshop. Visit HIACon.org to register or learn more about the conference.