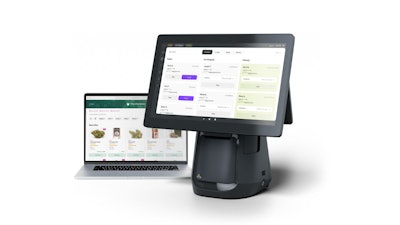 Jane Technologies
Jane Technologies, Inc. ("Jane") today announced the forthcoming launch of its new point-of-sale (POS) system to connect the online and in-store cannabis experience.
The Jane POS utilizes industry-first features exclusive to the Jane platform, such as its extensive product catalog, integration capabilities, e-commerce IP and ads engine to provide unparalleled personalized in-store customer experiences. The company envisions the future of retail to be digital, which will unlock a level of in-store curation and connectivity that up until now could only be experienced online. The team at Jane believes that merging online and in-store customer experiences will become the standard for other industries too.
"The Jane POS is another extension of the Jane platform, and was built with the same commitment and focus on empowering our retail partners and their customers," said Co-founder and CEO Socrates Rosenfeld. "The cannabis industry faces challenges that no other industry has to face, and as frustrating as those might be, they also serve as an opportunity for innovative solutions to emerge. The Jane POS was created in collaboration with our retail partners with the shared vision to redefine what's possible in serving the cannabis consumer -- today and for the future. This industry has some of the most innovative and resourceful retail operators in the world, and the POS is an example of our continued commitment to providing them with technology that will meet the demands of this ever-evolving industry."
In a constantly changing marketplace, cannabis retailers require a POS they can trust to address the demands of an expanding consumer base. In response, the Jane POS blends the best offline and online retail experience functions. Just as consumers use Jane online for personalized recommendations, the Jane POS provides a first-of-its-kind, personalized in-store shopping experience, leading directly to increased retention and higher average order values. Improved tooling specific for retail staff means enhanced in-store performance and a better customer shopping experience. With Jane, retail staff can source verified reviews for each product from the online platform and make smart recommendations that are curated for each individual shopper that walks through their doors.
By offering enhanced POS capabilities like catalog management and seamless inventory ingestion, Jane allows retailers to enter the future with improved operational efficiencies. Whenever brands launch new products, the Jane POS will automatically update the Jane Universal Product Catalog (UPC), removing the need for retailers to chase brands down for assets. The time it takes to switch or update POS software is trimmed from weeks to hours due to Jane's comprehensive product and inventory data which can be automatically ingested into the new Jane POS. Jane offers improved analytics by compiling online and in-store data under a consistent dataset, which helps retailers transform disparate data into a holistic view of omnichannel insights. In the spirit of serving as the hub of all dispensary operations, the open infrastructure of the Jane POS enables retailers to integrate any third-party software and build a digital suite that fits their store's exact needs. In-store kiosk capabilities offer customers an easy way to skip the line, and product recommendations built into the system serve as a virtual budtender. Switching or upgrading POS systems is easy with the Jane UPC database of preloaded product photos, descriptions and more. Finally, the integration of the Jane UPC and inventory management allows retailers to ingest wholesale orders at scale and on time. Dispensaries that leverage the Jane POS can take advantage of seamless integration into the Jane UPC, which hosts over 1.5 million products from thousands of brands.