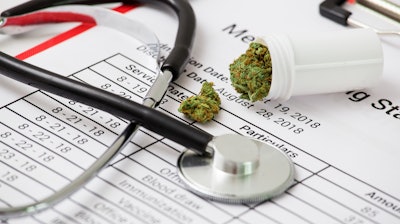 iStock
HARTFORD — Connecticut's Department of Consumer Protection today issued a reminder to patients and caregivers of the states Medical Marijuana Program that registration fees will be eliminated beginning July 1, 2023.
Since the program launched in 2012, patients have paid a $100 annual registration fee and caregivers paid a $25 registration fee.
The fees were eliminated in legislation passed in 2022.
"This change will create easier access and affordability for patients," said DCP Commissioner Bryan T. Cafferelli. "Patients waiting to renew their registration until this change takes effect should renew their registration after July 1 to continue receiving the benefits of the Medical Marijuana Program."
According to Cafferelli, medical-use patients have access to a broader range of products and resources than adult-use consumers, including pharmacists. Additionally, the average price for medical marijuana products is lower and medical products aren't taxed.