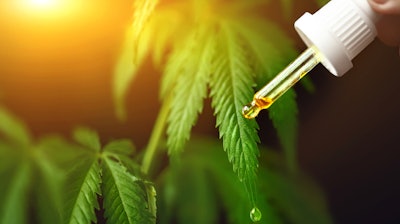 iStock
Curaleaf, a multi-state cannabis operator, is facing a class action lawsuit after it mistakenly sold CBD drops with large amounts of THC.
According to MJBizDaily, the lawsuit accuses Curaleaf of unlawful trade practices, gross negligence and an "utter lack of reasonable and adequate safety and protocols" within its manufacturing, packaging and distribution business.
In a statement obtained by MJBiz, Curaleaf acknowledged the lawsuit but indicated that compensation had already been provided to affected consumers.
"Curaleaf has provided appropriate compensation to nearly every customer who has reported being affected by the mislabeled product, and the company believes that seeking to resolve remaining customers' concerns through such a class action will only enrich lawyers and not benefit customers and patients," the company said.
According to the Oregonian, the state of Oregon is also looking to slap Curaleaf with a 70-day license suspension and a $200,000 fine. The potential penalties stem from the mix-up last summer that resulted in unsuspecting consumers getting "jumbo" doses of THC. Five people who ingested the mislabeled CBD drops went to the emergency room and one person was hospitalized.
The Oregonian said the $200,000 penalty would be the largest the state has issued to a marijuana company since 2016, when recreational adult use was legalized in Oregon.