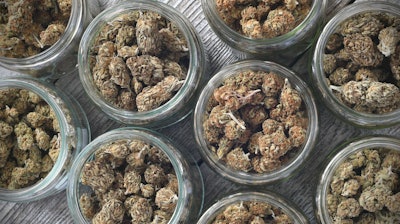 iStock
Boveda, a provider of two-way humidity control solutions for cannabis, cigars, musical instruments, and other items, announced the launch of the Boveda Closure system. The design integrates The Original Terpene Shield patented formula, found in Boveda's sachets, within Drug Plastics' Child Resistant SecuRx closure. Together, this provides a child resistant package which complies with Consumer Product Safety Commission (CPSC) requirements and advanced cannabis flower protection and preservation.
Available for wholesale purchase, each Closure system features four grams of Boveda's most popular cannabis-specific formula to maintain 62% relative humidity.
Boveda partnered with Drug Plastics, a supplier of pharmaceutical-grade containers, to develop the Closure system, building quality and efficiency into packaging processes for flower retailers and brands.
"We have been working closely with DPG since the initiation of this project, to present a next level solution to the marketplace with sustainability and safety in mind," said Jayson Drake, Vice President of Product Management at Boveda.
Made in the USA with FDA-approved materials, the Boveda Closure is child resistant, and senior-friendly. The Boveda Closure passed CPSC requirements when combined with 1, 3.5, and 7 gram plastic jars manufactured by Drug Plastics. The jars can be manufactured with post-consumer recycled materials.