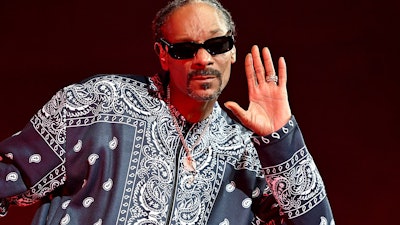 snoopdogg.com
Atlas Global has entered into an exclusive international licensing agreement with Snoop Dogg.
The agreement, which lasts up to five years, grants Atlas Global the exclusive right to use the Snoop's name, likeness, logos, trademarks or other approved intellectual property to produce, package, manufacture, distribute, sell, advertise, promote and market cannabis flowers, pre-rolls, concentrates, oils and edibles, and personal vaporizers for medical purposes in Germany, Israel, and Australia and recreational purposes in Canada.
"I chose Atlas to represent and launch my new brands for their innovation and global reach. I am excited to work with their team to select my favourite strains for my brands and fans," said Snoop Dogg. "You know they will be amazing because they will be personally approved by me."
"Snoop Dogg is one of the most iconic figures in cannabis culture and it's an honour to collaborate with him," commented Bernie Yeung, CEO of Atlas Global. "Consumers love Snoop, and our collective goal is to deliver premium products in all cannabis categories that will consistently exceed consumer expectations."
Atlas Global will selectively source, package, and distribute directly in Canada and through approved distribution partners internationally. All Snoop Dogg branded cannabis products will be launched only in legalized cannabis markets.