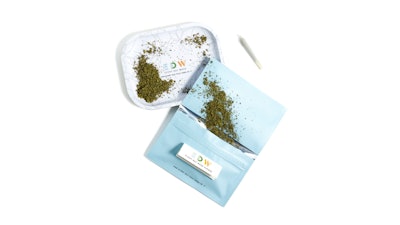 Schwazze
Schwazze announced the expansion of its in-house product portfolio with the launch of a new pre-ground, ready-to-roll flower brand, EDW or Every Day Weed. EDW is available now in Colorado with expansion plans for New Mexico coming soon.
As pre-rolls continue to capture flower market share year over year, EDW is designed for the cannabis consumer who wants great flower and consumes it regularly. Pre-ground flower requiring no grinder, EDW is sold in a half-ounce resealable package and is available in indica, sativa and hybrid dominances. The packaging is very lightweight, portable, convenient and comes with its own custom pack of rolling papers, perfect for groups and social gatherings.
"We're excited to expand our product portfolio with the EDW brand. Schwazze is focused on building a high-quality house of wholesale brands that also deliver great value to cannabis consumers. Given the growth of pre-rolls over the last two years, we are happy to offer a convenient "roll your own" option for our customers," said Nirup Krishnamurthy, President of Schwazze.
EDW is now available at both Schwazze-owned Star Buds and Emerald Fields retail chains throughout Colorado, among other dispensaries.