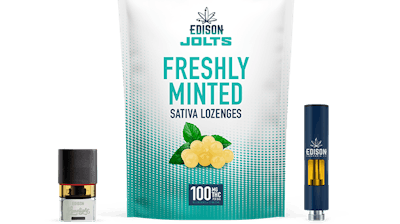 Edison
Organigram announced that the Federal Court of Canada has granted its application for judicial review of a decision of Health Canada determining that the Edison Jolts lozenges are to be classified as edible cannabis. The court found there was a breach of procedural fairness by Health Canada. The matter is being remitted back to Health Canada for redetermination taking the court's reasons into consideration.
"We are pleased with the outcome of the hearing and look forward to Health Canada's further review of our Jolts ingestible extract," said Beena Goldenberg, CEO of Organigram. "Our unprecedented approach in this matter reaffirms our commitment to advocating for the matters that impact our industry the most as we strive to build a thriving legal cannabis sector capable of combatting the illicit market," she concluded.
The company launched the products in August 2021 following research, development, and regulatory work. The company remains of the view that the patent pending products are properly classified as cannabis extracts and compliant with the cannabis regulations.