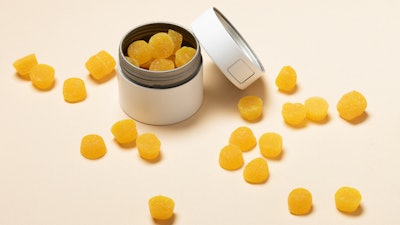 Dymapak
Dymapak, a global manufacturer of child-resistant packaging solutions designed for a variety of applications and industries, today launched their new 'Squeeze and Turn Tin,' a 100% curbside recyclable child-resistant CPG packaging solution.
The Squeeze and Turn Tin is a solution for child-resistant packaging, keeping products fresher for longer thanks to its airtight seal and metal-on-metal construction. The tin's proprietary mechanism is designed to provide audible and tactile feedback when opening and closing, reassuring consumers that their package is sealed. While child-resistant, the tin is also designed to be accessible to elderly or arthritic consumers who may have difficulty opening other all-metal child-resistant packaging.
Dymapak is a leader in packaging, with a customer base across a range of industries, including healthcare, CPG and cannabis. Customers include Novartis, Walgreens, Trulieve, Old Pal and more.
The Squeeze and Turn tin has been submitted for child-resistant testing and will be evaluated in accordance with CPSC standards and protocol to conform to the requirements of a Poison Prevention Package as defined in CPSC 16 CFR 1700.