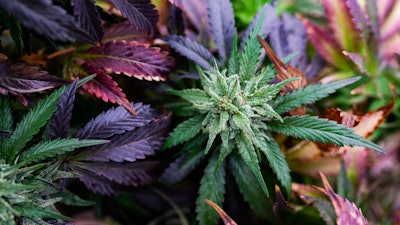 iStock
Forian, a provider of technology, analytics and data science driven solutions for the healthcare and cannabis industries, today announced that New York has selected BioTrack as the track and trace system for the New York Office of Cannabis Management's Cannabis Seed to Sale Tracking System.
The BioTrack software, commonly referred to as traceability or seed-to-sale, will track cannabis from when it is first planted as a seed to the point of sale to the consumer. New York's Office of Cannabis Management plans to use the BioTrack seed to sale traceability system to monitor the movement of cannabis products in the state's new adult-use cannabis market and continue monitoring in the state's medical cannabis market, while providing a real-time inventory of cannabis products available and sold in the state and preventing unlawful diversion of products.
In New York, all licensed medical cannabis and adult-use cannabis licensees will be required to integrate their own inventory and/or sale tracking systems with the BioTrack tracking system to log the movement of cannabis as it is grown, manufactured into other products, packaged, tested, and sold to qualifying patients or consumers. BioTrack's government traceability system could also help recall cannabis plants and products deemed as unsafe/adulterated, and prevent adulterated and regulated materials from reaching the illicit market.
"We are honored to have been selected again as New York's seed to sale system. It's an exciting time in the New York cannabis industry, and we look forward to our part in helping launch adult use sales," said Moe Afaneh, Vice President of BioTrack.
BioTrack's point-of-sale software is used by customers in 38 states and 13 countries, while 12 state governments, including New York, currently use BioTrack's traceability or patient portal system.