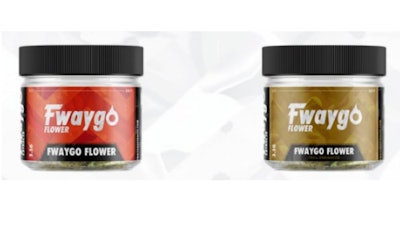 Cannabis Regulatory Agency
Michigan's Cannabis Regulatory Agency (CRA) yesterday issued formal complaints and announced summary suspensions of the medical and adult-use processor licenses held by TAS Asset Holdings, located at 919 Filley St., Suite A, in Lansing.
The CRA also released a Marijuana Consumer Advisory Bulletin to make consumers aware of marijuana products that were combined with illicit marijuana product before being sold in the regulated market.
The affected marijuana products are marketed under the brand "Fwaygo Extracts" with the product name "Space Rocks." The final product – which was not produced in compliance with the statutes and administrative rules – was manufactured between November 10, 2022, and November 17, 2022.
On September 16, 2022, two packages of vape cartridges failed safety compliance testing for Bifenthrin, a banned insecticide. Before they were transferred to and processed by TAS Asset Holdings, both packages had passed full safety compliance testing with no Bifenthrin detected.
The CRA began to investigate the cause of the safety compliance test failure. Video surveillance footage showed that the product used to make the vape cartridges was not the same product recorded in Metrc (the statewide monitoring system) that had passed compliance testing. The product used to make the vape cartridges had not been processed or entered into Metrc as being a part of the regulated market.
During the investigation, CRA staff noted that the business had many areas that were dirty and cluttered and had leaking containers of various process stages of marijuana and waste.
The CRA investigators observed an unapproved, unlicensed warehouse being utilized as a part of the licensed business.
The CRA investigators also observed various untagged marijuana products including flower, distillate, concentrates, and THCa powder in the unapproved warehouse.
In addition, three barrels of an unknown substance that were wrapped in plastic, two black totes of an unknown substance, and several mason jars of oil were discovered. No surveillance cameras were in the unapproved room and none of the marijuana products found in that room had Metrc tags.
A TAS representative admitted that the business's signature product, "Space Rocks," is produced using the untagged THCa powder. The investigation also showed that TAS was storing and interchanging illicit marijuana products with regulated product found at the business. A safe on the premises contained three jars of distillate and five jars of marijuana concentrate that did not have Metrc tags affixed.
A review of video surveillance footage shows that TAS employees were bringing additional unregulated product into the business from their personal vehicle. The product did not contain a Metrc tag, and its origin could not be tracked to a licensed business.
The formal complaints allege 23 regulatory violations against each of TAS Asset Holdings' processor licenses. The licensee may request a hearing to contest the allegations in the formal complaints. State law also provides for a hearing to determine whether the summary suspensions should remain in effect.