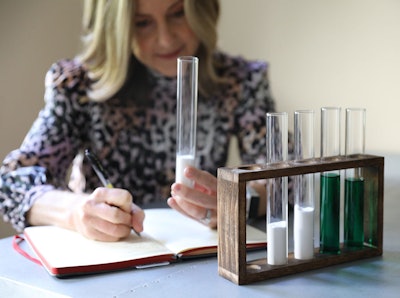 Nalu Bio
Nalu Bio, a producer of "chemistry-based" cannabinoids, today announced that it has raised a $12 million Series A funding round.
Nalu Bio will use the funds to accelerate growth and scale production of cannabinoids for consumer products and therapeutics. The funding follows on the heels of Nalu Bio's breakthrough in the cost-effective synthesis of the minor cannabinoid THCV (non-psychoactive, not to be confused with THC).
"At Nalu Bio, we have created a platform that produces ultra-pure, cost-effective, non-hemp derived cannabinoids so that consumers and companies will have safer, more reliable products that improve everyday life," said Caitlyn Krebs, Nalu Bio Co-Founder and CEO. "Intrinsic's belief in our chemistry-based approach and their leadership investing in cannabinoids and life sciences make them the ideal partner for us. This investment allows us to aggressively expand the business world-wide, own the category and bring high quality cannabinoids to manufacturers who want cost-effective THC-free ingredients for their products."
Since its founding in 2019, Nalu Bio has pioneered an approach to synthesizing cannabinoids utilizing organic, non-hemp inputs which are converted into the desired cannabinoid ingredient, without the stigma of the plant. The company's flexible platform generates molecularly identical versions of naturally occurring cannabinoids for use in consumer products and therapeutics that are sustainable and completely free from contaminants found in hemp-extracted cannabinoids.
"We believe that chemistry-based production of cannabinoids will play a significant role in the evolution of the cannabinoid market, and we have spent years looking for the ideal investment opportunity. The team and the technology are top-notch and Nalu Bio is poised for large-scale commercial expansion and aggressive growth. We're excited to partner with Nalu Bio," said Howard Goodwin M.D., Managing Partner of Intrinsic Capital.
Nalu Bio is utilizing its patent-pending platform to launch a full suite of cannabinoid ingredients (e.g., CBD, THCV, CBN, CBC, CBG) while continuing to expand its scientific and commercial teams to meet global market demand.