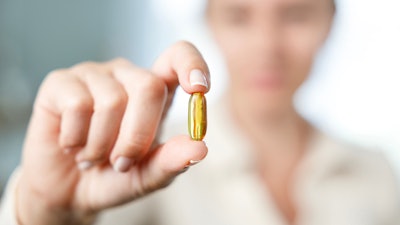 Chill Pill
Ally Biotech today announced the acquisition of the popular Chill Pill brand, a line of soft gel caps and all of its assets, from Desert Medical Campus in an all-cash transaction.
The Chill Pill brand, founded in 2018 by Andrew Provencio at his Desert Medical Campus facility, offered the first THC soft gel cap on the market in Arizona. The Chill Pill line is now distributed in nearly 40 licensed Arizona dispensaries.
Ally Biotech is the cannabis science company behind the Lipofusion delivery technology, which protects bio-actives from degradation in the digestive system and provides effective and increased absorption on the cellular level.
CEO Jim Mackowiak said plans are underway to expand the Chill Pill line to include new products that are developed with bioavailable custom formulations.
The company has hired key Desert Medical employees and will continue supporting economic development in Payson, where the current facility is located.
The Chill Pill soft gel cap line includes:
Day Caps – a sativa-dominant formula.
Anytime Caps – a formulation that combines sativa and indica.
Night Caps – an indica dominant formula.
Anytime Caps + CBD – a 1:1 blend of THC and CBD.
THC-A – Non-intoxicating symptom relief with no psychoactive effects.