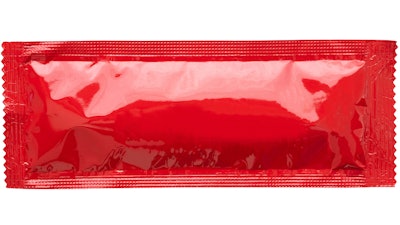 iStock
Kiva Confections today announced a partnership with burger chain Fatburger this 4/20 holiday to release a limited edition cannabis-infused Kiva x Fatburger Ketchup.
The first-of-its-kind cannabis ketchup will be available for a limited time only beginning April 6 at participating Artist Tree and Sweet Flower Los Angeles locations.
Kiva x Fatburger Ketchup will feature 10mg of THC per packet, making it the ultimate "canndiment" for all of your Fatburger made-to-order burgers and fries ahead of the popular 4/20 holiday.
"Every year, we look to bring our own special flavor to the 4/20 holiday," said Taylor Fischer, Vice President of Marketing for Fatburger. "Kiva was the perfect fit from a collaboration standpoint as they not only have an incredibly strong California fan base like Fatburger, but the quality of their edibles is unmatched in the cannabis space, similar to how we are viewed in the burger industry. Our special sauce will be sure to take the munchie game to a higher level."