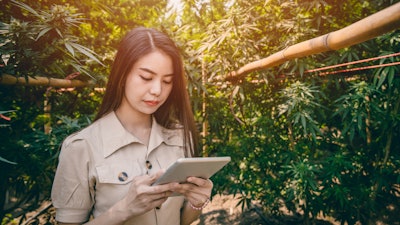 iStock
Akerna today announced that simultaneous to its merger with Gryphon Digital Mining, it will sell its software business to MJ Freeway Acquisition. Alleaves, a provider of ERP software solutions to the cannabis industry, will be participating in the financing of the acquisition by MJ Acquisition.
MJ Acquisition Co will be acquiring MJ Freeway, including MJ Platform and Leaf Data System brands, and Ample Organics.
"This transaction marks yet another significant milestone for our company and underscores Alleaves' explosive and continued expansion in the cannabis industry," said Mike Beedles, CEO and Founder of Alleaves. "By bringing together our expertise in software and data analytics, we are well-positioned to continue to provide a seamless integrated solution that empowers our clients and states to reach new heights of success. This transaction also allows us to focus on high growth markets and continue to drive new innovation and collaboration as we continue to expand the Alleaves platform and revolutionize the cannabis industry."
As previously announced, Gryphon, a net carbon neutral bitcoin miner, will be merging with Akerna by way of an Agreement and Plan of Merger to create a leading, ESG-committed, carbon-neutral bitcoin miner. Upon completion of the merger, Akerna will change its name to Gryphon Digital Mining, Inc. The merger is expected to provide Akerna shareholders with access to the bitcoin mining industry with one of its premier operators.