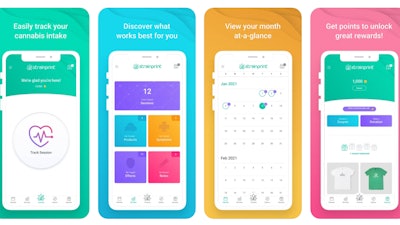 Strainprint
Aurora Cannabis today announced the launch of a new tracking program designed to support and empower cannabis patients on their wellness journey.
Alongside the advice of a healthcare professional, Aurora patients can use the Strainprint App journal to track their medical cannabis journey by logging their symptoms and consumption habits to better understand which strains, THC and CBD levels, ingestion methods and doses best work for them. Patients can also explore new products, learn more about strains and understand what has helped other patients through the App. All data entered and gathered by the Strainprint App is anonymous and aggregated.
"We take a patient-first approach to cannabis and are proud to provide our patients with programs that improve their lives and their medical cannabis journey," says Mike Jones, SVP of Medical at Aurora Cannabis. "By working with Strainprint, we can support our patients every step of the way, and further Aurora's promise to prioritize patient well-being and provide the highest quality products."