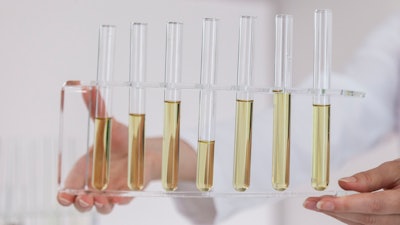 iStock
ACT Laboratories, a lab testing company in the legal cannabis and hemp markets, yesterday announced an agreement to acquire the Florida operations of Green Scientific Labs Holdings.
With this acquisition, ACT Laboratories expects to be operational in eight states in the eastern half of the U.S. by year end, with each lab employing a standardized set of testing methods and procedures to drive efficiency and predictability across the supply chain, across states.
According to Michael Drozd, CEO of ACT Labs, the acquisition will add extensive experience in hemp testing that will broaden the company's ability to service customers across markets.
Watch: Michael Drozd: How to Fix Problems with Cannabis Lab Data
Following the acquisition, Rafael Bombonato, chief compliance officer and interim CEO of Green Scientific, will become vice president of quality for ACT Labs and Diana Asensio, currently Green Scientific's lab director for Florida, will continue in the same role.
Financial terms of the transaction are not being disclosed and closure of the deal, expected to be completed prior to the end of June, is subject to customary closing conditions, including Green Scientific shareholder approval, and regulatory approvals.