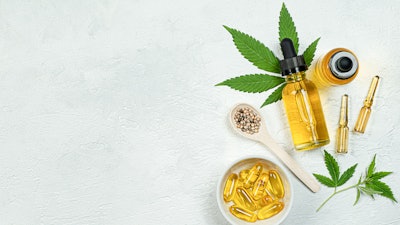 iStock
Cronos Group said it will streamline its operating structure by winding down and exiting its existing U.S. hemp-derived CBD-focused operations by the end of the second quarter of 2023. Cronos has made this decision to improve its cash flow in the near term and position itself to directly enter the U.S. THC market when the necessary changes in U.S. regulatory conditions occur.
Consequently, beginning with the second quarter of 2023, the company intends to report its financial results under one consolidated segment and will no longer report the U.S. and Rest of World as separate segments. Cronos is also increasing its previously announced 2023 operating expense savings target from a range of $10 to $20 million to a new range of $20 to $25 million, partially due to its decision to wind down and exit its existing U.S. operations.
In connection with the exit of its existing U.S. operations, Cronos expects to incur expenses in the second quarter of 2023, of up to $1.8 million comprised of inventory write-offs, severance and other employee costs, and asset impairment charges.
"We believe that one day, the U.S. will be one of the most important cannabis markets in the world," said Mike Gorenstein, Chairman, President and CEO, Cronos. "But we also believe our resources are best spent on staying laser-focused on becoming cash flow positive by driving cost savings and process efficiencies for our borderless adult-use products. We have the best balance sheet in the cannabis industry, with $836 million in cash and short-term investments and zero debt as of March 31, 2023. Achieving our goal to generate positive cash flow in 2024 will advance our industry-leading cash balance and put us in the best position to win in the U.S. once regulatory conditions change."