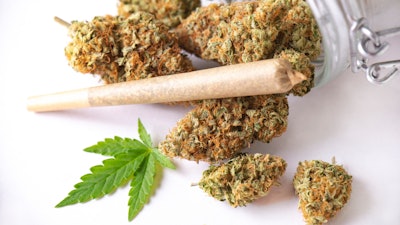 iStock
Custom Cones, a provider of pre-rolls, packaging, and manufacturing solutions for the cannabis industry, published a white paper in partnership with Headset to find that pre-rolls remain the fastest growing product segment in the cannabis industry, growing 12% year-over-year in the U.S. and a blistering 38% year-over-year in Canada.
The Custom Cones USA team polled more than 300 companies from every corner of the pre-roll industry and analyzed retail POS data from Headset, as well as their own B2B sales data to illustrate why the pre-roll category is one of the leading product categories for cannabis companies. Notable findings include:
Infused Pre-Rolls are the Largest Growing Segment in the Pre-Roll Industry
In both the U.S. and Canada, pre-roll segments were two of the top three highest growing individual product segments

Infused/connoisseur pre-rolls

+1,426% YoY in Canada
+22% YoY in USA

Mixed strain pre-rolls

+440% YoY in Canada
+63% YoY in USA

Disposable vape pens

+160% YoY in Canada
+60% YoY in USA

Since 2021, data shows an almost 400% growth in multi-pre-roll packs that have a volume of 2 or 5 grams
The Rise of Higher Quality Pre-Rolls at Lower Retail Price Points
Over the past few years, the wholesale price of flower has dropped dramatically, making high-quality flower pre-rolls more affordable.
Advancements in both table-top cone filling machines and automated pre-roll machines have allowed manufacturers to produce more pre-rolls with lower labor costs. All these factors combined led to higher quality pre-rolls at lower retail price points, which has driven strong growth for the category.
Producers no longer have to infuse each pre-roll by hand, as they now have access to machinery that can efficiently automate infused pre-roll production at scale.
In The U.S. and Canada, Pre-Rolls Show the Least Amount of Price Compression
In Canada, infused pre-rolls have become so popular that it is driving up the average cost of a pre-roll. Our research shows that people are willing to pay more for potency, which is a common theme across the cannabis industry.
The most important takeaway from this graph is that, even though prices for all cannabis products decline over time, pre-rolls are showing the least amount of price compression. In other words, if you are in the business of selling cannabis, and you are worried about declining margins, pre-rolls are a category you should be expanding into to maintain and boost profitability.
The Custom Cones USA white paper provides qualitative and quantitative data to support the claims of pre-rolls becoming the #1 largest product segment by 2030. The team offers insights into the business of pre-rolls, the importance of selecting the right materials for pre-rolls, the importance of machinery to enhance the profitability of the products, as well as the different types of pre-rolls that the market has available.
"This white paper demonstrates the continued growth of the pre-roll industry and its potential to become the #1 largest product category within the cannabis industry," said Harrison Bard, Co-Founder and CEO of Custom Cones USA. "We thank our partners at Headset for collaborating on the white paper to provide a wealth of information that people can trust to make informed business decisions in our evolving marketplace."
For the full white paper, find it HERE