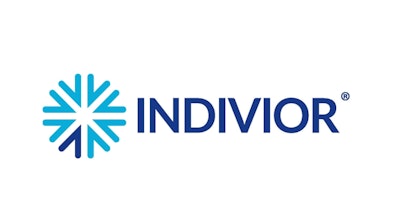 Indivior
Indivior, a global pharmaceutical company developing medicines to treat substance use disorders (SUD) and serious mental illnesses, today announces that the U.S. Securities & Exchange Commission (SEC) declared its registration statement on Form 20-F effective on June 9. Trading in Indivior ordinary shares on the Nasdaq Global Select Market will commence at U.S. market open today.
Indivior will retain its premium listing on the London Stock Exchange and inclusion in the FTSE 250 index, and its ordinary shares will trade on both exchanges under the ticker symbol "INDV." The Company also notes that no shares are being offered as part of the additional U.S. listing.
"The additional U.S. listing of Indivior shares is an important milestone," said Mark Crossley, CEO. "We believe it will bring additional exposure to both Indivior and the disease space in the U.S., which is our largest opportunity market. Over time, we expect it will facilitate increased ownership by additional U.S.-based biopharma investors. We also are mindful of the significant unmet need for opioid use disorder treatment in the U.S., and are hopeful our U.S. listing will help raise awareness of the opioid epidemic."
Crossley, along with a number of patients and their families, will ring the Opening Bell at the Nasdaq MarketSite in Times Square on June 14 to celebrate the company's Nasdaq listing and raise awareness of the millions of people affected by substance use disorders and mental health challenges. Members of the Indivior executive team and employees also will be in attendance.
"When we ring the Nasdaq opening bell, we hope to bring focus to our patients and the immense challenges they face," said Crossley. "Addiction is often misunderstood as a personal moral failing, but the reality is that it is a disease that requires medical treatment like any other chronic illness. At Indivior, we want to change how substance use disorders, mental illness, and opioid overdose are viewed and treated. We are committed to ending the stigma of addiction and helping our patients on their journey to recovery."
Indivior launched a new patient-focused campaign to complement the company's Nasdaq listing and the bell ringing event. The patients in attendance at the bell ringing are featured in the ad campaign, which humanizes addiction and shows that recovery is possible.