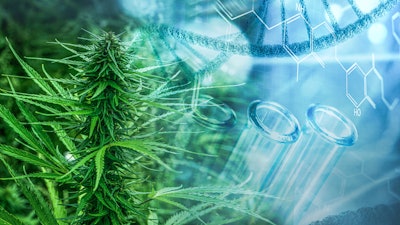 iStock
ACT Laboratories, a lab testing company in the legal cannabis and hemp markets, today announced that it has obtained regulatory approval and completed the acquisition of the Florida lab operations and all related assets from Green Scientific Labs Holdings. The addition of Florida places ACT LAB on a path to be operational in eight states in the eastern half of the U.S. by year end. Each lab is guided by a single, private ownership structure that employs a standardized set of testing methods and procedures that drive efficiency and supply chain predictability across states.
"This acquisition further extends ACT LAB's geographic footprint, deepens our leadership team, and expands our capabilities in cannabis and hemp testing, enabling us to service customers across markets like no one else in the industry," said Michael Drozd, CEO of ACT LAB. "We have all the ingredients in place to become an indispensable, multistate cannabis lab testing partner for cultivators and processors in the United States — unmatched talent, leading capabilities, and industry-setting standards. We look forward to proving that every day to our customers and further expanding our footprint in the coming months."
The company also confirmed that Rafael Bombonato, Chief Compliance Officer and Interim CEO of Green Scientific, is taking on the role of Vice President of Quality for ACT LAB and Diana Asensio, Green Scientific's Lab Director for Florida, will continue in the same role for ACT LAB.
"As part of ACT LAB, we're now positioned to deliver industry-leading turnaround time, a high level of customer service, and a suite of capabilities that no other lab in Florida can match.," said Rafael Bombonato. "In my new role, I'm looking forward to the opportunity to further extend ACT LAB's lead in best-in-class testing methods and setting ever-higher quality standards that can help our customers improve supply chain efficiency and predictability."